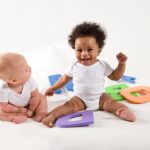 Our Infant Program Offers:
Loving, nurturing caregivers who truly care about your child's needs. Scheduling that occurs around each infant's rhythms and routines. Caregivers who are relaxed and responsive to infant's needs.
 Our Toddler Program Offers:
A flexible schedule to accommodate their changing needs. Voluntary participation in group and teacher-directed activities. Exploring the World around them inside & outside the classroom. Loving, nurturing environment where there is still time for cuddles.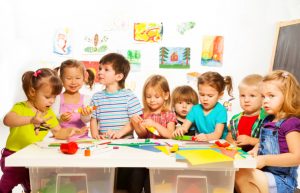 Preschool Program Offers:
A flexible schedule to accommodate their changing needs. A schedule with sufficient blocks of time for sustained child-initiated play. Teacher-directed group activities of limited duration and based on the children's interest.

Voluntary Pre-K Offers:
Every four year old in Florida is entitled to attend a free voluntary pre- kindergarten educational program funded by the State. We successfully prepared our children to excel on the statewide kindergarten readiness tests by motivating the children to think, create, reason, and recreate as they engage in the learning process. Language Scaffolding is incorporated into activities to enhance language and vocabulary development. Our Pre-K follows the Dade County public school calendar and use the creative curriculum and Early Start curriculum. Voluntary Pre K is offered during the regular school year and during the summer.
VPK Registration
VPK registration is already open.  Your child must be 4 years old before September 1.
Required Documentation:
Proof of children's age (birth certificate)
Proof of residence (electric bill, telephone bill, cable bill or any other form of residence).  Driver license is not a proof of residence.
Parent's picture ID
Las registraciones para VPK ya están disponibles.  Su niño debe tener  4 años antes del primero de Septiembre
Documentos requeridos:
Prueba de la edad del niño (Certificado de nacimiento)
Prueba de residencia (Un comprobante de la luz, teléfono, cable, u otro contrato). Recuerde que la licencia de manejar no es una prueba de residencia.
Una identificación con foto del  padre o la madre.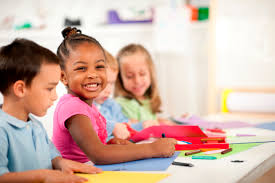 Kindergarten and First Grade
Our Kindergarten and First Grade follows the Dade County public school calendar and use the A-BECKA curriculum. The curriculum allows children to expand on their academic skills through our math, science, art music, Bible, Spanish language and healthy living programs. It has a strong phonics program that gives children a strong base for learning to read.
We focus on the bases of early childhood development providing your children with the perfect environment and tools to acquire not only social /emotional and intellectual development, but also the acquisition of meaningful and useful academic skills.
Smart Interactive Whiteboards:
Smart Interactive Whiteboards has revolutionized our center! The Smart Interactive Whiteboards facilitate the sharing of ideas while increasing children information retention. The Smart boards provide a literally hands on learning tools giving each student a colorful multimedia system that allows them to use their hands to manipulate images on the screen as they learn. The Smart boards give teachers the opportunity to develop highly personalized learning programs making children study time incredibly efficient and fun.
Our After School Program Offers:
Opportunities for active play and a healthy snack before settling down to do homework. Frequently self-directed and self-selected activities.
Summer Camp
Our summer camp program is designed to offer children fun and educational activities as they explore the world around them.  Field trips are an important part of the program and include trips to the Children Museum, Water Parks, and Movie Theaters.  In addition, every week children have the opportunity to be creative as they explore different themes such as crazy hat day, backward day, and paint party day.
Music Class:
Learning Music is a very important part of our educational activities not only because is a universal interest but because it offers benefits beyond itself. Music education has proven to enhance a student's understanding and achievement in other school subjects. It also helps develop language, and reasoning. Music also helps build imagination and intellectual curiosity in our children and all qualities necessary for children to succeed in the future and in their intellectual and educational world.
Our music classes include guitar, piano, flute, chorus and musical drama.

Ballet Program:
My Happy House Ballet Program provides special opportunities to the children for creative self-expression and positive learning experiences; using the arts as a framework for learning about life. It provides an interactive, hands-on method of discovery that is fun and non-threatening. Students apply and demonstrate critical and creative thinking skills. The young dancer is also exposed to dance in various cultures and historical periods, which promotes understanding and tolerance for people from all walks of life. It also focus on the development of gross motor skills, jumping, skipping, and hopping through musicality and movement. My Happy House Ballet Program is a wonderful way to reach young people and guide them to be better citizens through discipline, increased self-esteem, and respect for authority figures.

Martial Arts Program:
Focuses on the basic mannerisms of martial arts as well as teaching good manners! Tiny Tigers will learn about stranger danger as well as many other life saving skills to protect them in their everyday life.
Besides teaching self defense, our Karate program is an excellent source of exercise increasing muscle tone and flexibility. It also helps to increase mental awareness, coordination and concentration in our children. My Happy House Karate Program is an excellent tool to develop goals and mental discipline in our young children.

Miami-Dade Colations
South Service Center
The Center at Cutler Bay Condominium
18901 SW 106 Ave. Unit B-208
Miami, FL 33157
Early Learning Coalition of Miami-Dade/Monroe
2555 Ponce de Leon Blvd., Suite 500
Coral Gables, FL 33134
Tel: 305.646.7220
Fax: 786.433.3227
Central Service Center
United Way Building
3250 SW 3rd Avenue
Miami, FL 33129
North Service Center
Golden Glades Office Park
1515 NW 167th Street, Suite 320
Miami Gardens, FL 33169