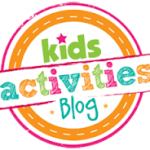 Each year our Centre has a Graduation in honor of our preschool and elementary Graduates. We have this special event at a ballroom.
At this event, the children do presentations for the parents such as; dance, drama and sing etc. They then receive their diploma as we celebrate the achievements of the children and wish them luck as they step into the statutory education phase. Following this event, children have the opportunity to dine in company of their families and classmates with all the comforts of the ballroom.
Every year we do an annual transition activity where VPK and Kindergarten children along with their parents, have the opportunity to get to know their new classroom, the program and the teacher. The children get an idea of the activities that they are going to enjoy the next academic year.
On the month of October we celebrate our Hispanic Heritage, where children enjoy different foods while studying different cultures and learning about their music, games, stories, and traditions in order to know a little more about cultures other than their own and be proud of it.
Throughout the year we have many enriching events for the children to enjoy, including excursions, performances and parties. Parents and family members are invited to some of the events, and some are just for the students. We celebrate the Holidays such as Easter and Christmas. In these activities the parents are actively involved. Some of our fieldtrips include; water parks, Amelia Park, Mc Donald's, library, museums, and other places.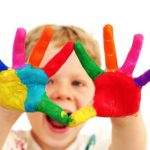 We focus on parent participation. We recognize parents as a child's "first teacher" and we work to equip My Happy House parents with support services that add stability to the family unit, while also helping parents to effectively reinforce the literacy-building skills developed in school. We do literary events that last a whole month. We encourage reading among children by inviting the parent to choose a day to come to their children classroom and to read a story book to the children.
At My Happy House we take the children's safety and health seriously that is why once a year we invite the community helpers such as the police officers, firefighters that talk to the children about safety, how to say "No" to strangers, etc.
Carlos Ortega, director assistant believes that children often lack the skills to protect themselves and that it is our responsibility as adults, to safeguard children and to teach them the skills to be safe, He teaches lessons designed to help children learn how to protect themselves from injuries, basic first aid, the use of 911, etc.
Read More